THE BEST HOSTING EXPERIENCE
Since 2014 we have supported all of our customers, who range from amateurs to webmasters. Our highly-qualified support team, who work in close contact with developers and administrators every day, will help you set up your web projects.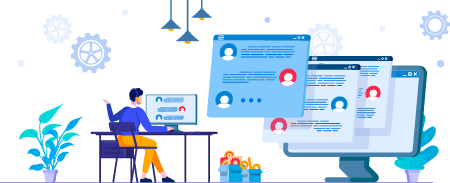 UNLIMITED Websites
~20,000 Visits Monthly
1x more CPU
1 GB Ram
10GB SSD Nvme Disk
Free SSL
Daily Backup
Free CDN
Free Email
Unlimited Databases
UNLIMITED Websites
~50,000 Visits Monthly
2x more CPU
2 GB Ram
20GB SSD Nvme Disk
Free SSL
Daily Backup
Free CDN
Free Email
Unlimited Databases
UNLIMITED Websites
~120,000 Visits Monthly
3x CPU
4 GB Ram
100GB SSD Nvme Disk
Free SSL
Daily Backup
Free CDN
Free Email
Unlimited Databases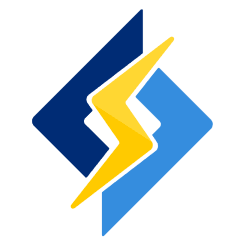 Powered by LiteSpeed
LiteSpeed Web Server is the leading high-performance, high-scalability web server from LiteSpeed technologies. Ultimate flexibillity, customizeablity and stabillity!
Guaranteed Resources
Our cloud platform offers powerful dedicated resources and is optimized for efficiency and speed that guarantees a top performance of your site.
Unmetered Bandwidth
There are no data transfer limits enforced on your account.
30-Day Money-Back Guarantee
If you're not completely satisfied, you can cancel within 30 days for a complete refund.
24/7/365 Technical Support
Our support staff is available 24/7/365 to assist you via Telephone, LiveChat, or Email.
Managed WordPress & WooCommerce Service
You can host your WordPress sites on our cloud servers and enjoy amazing performance and a managed service.
Easy Start & Managed Updates
Our cloud plans include easy onboarding for new and existing sites and managed WordPress and WooCommerce auto-updates.
Top-notch Security
Our in-house firewall maintains the security of your sites at server and application level. We offer free Let's Encrypt SSL that keeps your data safe and daily backups that ensure your peace of mind.
LSCACHE Caching & More
Speed up your WordPress and Woo sites with our LSCache plugin through smart dynamic caching and multiple other performance optimizations.
Crafted for easy website management
Web Hosting Essentials
Unlimited E-Mail Accounts
30 Days Money Back Guarantee
Machine Learning Firewall
We provide solutions that make your sites run faster and stay safe
Powerful solutions built in-house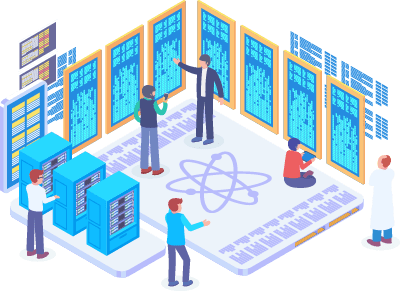 Fast adoption of the best technologies.
Easy to use Control Panel
Unable to navigate the command line in a Linux server? If so, cPanel and Directadmin provides website owners with a Linux based control panel that gets rid of the confusion you may have had when trying to maintain your website without it. cPanel and DirectAdmin provides tools for admins, resellers, and end-user website owners to successfully manage and control their website all through a simple web browser.
We guarantee that your website will be migrated within 24 hours.
Free migration service
For a standard shared hosting migration please have a full cpanel backup ready for download. You do not need to upload it to your new systemfreaks shared hosting account, however doing so will save some time.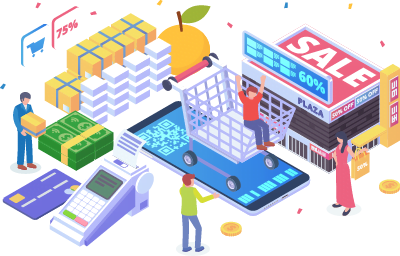 Empower Your Store
Ultra-Fast eCommerce Solutions
We offer easy-to-use ultra-fast eCommerce hosting solutions that give you the freedom to build an eCommerce store on your choice of platform. You can choose from Magento, PrestaShop, WooCommerce, OpenCart, and much more.
Frequently Asked Questions
What is web hosting?
Web Hosting is the act of hosting a web site in a shared environment. By providing the necessary support and technologies, a website's file system, platform, and resources are all stored by the web host. Most web hosts offer domain purchases that allow a website to have its unique name. Finally, by combining all the pieces to the puzzle, a web host allows you to display the content of your web site onto the world wide web. Ultimately, affordable web hosting provides the ability to share your creative thoughts and ideas, ranging from personal to business, hosted on the internet!
What should you look for in a Web Hosting Provider?
We realize that cost is often a major deciding factor when it comes to making any purchasing decision, however, one of the main focuses when shopping for webhosting should be a detailed review of the companies support offering. Ultimately having readily accessible support can determine just how seamless of an experience you will have with your chosen hosting provider. Other key factors to consider:
Whether your account will have limited resource restrictions, for example, limited storage, transfer, & domain, which will essentially impact the performance of your site.
Also, do they offer a variety of one-click installs for various scripts i.e. WordPress which is the most commonly used CMS?
How advanced are their security features? Do they offer automated software that detects patches that could contain malware?
Last but not least be sure to read the fine print to avoid getting locked into a longterm contract with hidden fees.
Unlimited vs fixed storage space?
We don't offer unlimited storage to our customers on our shared hosting environment to avoid compromising speed and performance. Fixed storage is when each customer is allocated a fixed amount of the server's resources and a limit is established without any ability to exceed this cap. Thus creating restrictions and making sure each website is treated equally.
The drawbacks of  unlimited storage are somewhat self-explanatory, the hosting provider oversells server's resources. This allows each customer to utilize ample resources in a first come first served way and by that compromising speed and performance of other websites.
Web hosting vs Domain Registration?
A domain is like owning a piece of property, many would classify it as a way to distinguish ownership and identity across the web. Simply put, a domain is a unique name that one can assign to a website. A domain maybe purchases outside of the web hosting company or provider and the two can work independently of each other. Owning a powerful and coveted domain is the equivalent of having a solid asset or investment. It often appreciates with time while serving as the namesake of your online brand or business. It's essentially the essence of your brand and how you make your mark across the web. Several webmasters dedicate a significant amount of there time to seeking out popular domains to acquire as long term investments.
While web hosting is designed to ensure your data is secure, readily accessible, & online all of the time; the domain is a separate entity. Domain ownership may be purchased on its own, sometimes just to have ownership of the domain name. To link the two together, typically the web host provider will assign nameservers to your website that you may input at your domains registrar/website. Once doing so, the internet will recognize that the domain is linked to your website!
Expert Hosting Support Our Customers Love
Client Testimonials
Their support is a real rarity nowadays. We hosted our gaming forum there and they did everything they could to provide us a good hosting experience!
They are the best and very helpfull with every problem they helped me im really happy with them! i never experience such help on other hosts. They are by far the best host and cheapest around 5 stars out of 5!!
Thank you very much !!! The best Hosting Guys!!!
They really offer a nice support. They are helping me much during my web hosting transfer and answering all my question about their services. All so fast!
amazing support. 24/7 very helfull and value for money. i have all my hostings there...
The almost one month i have here, 0 problems with them. Also, when i had one of my self, i just asked the support and get answer very fast.