Affordable WordPress Hosting
The most affordable way to get all the basics for your WordPress website.
Available 24/7
Round-the-clock help center
Proficient & Friendly
Always eager to help
Extremely Fast
Quick pickup & resolution
Top-Rated
Customer satisfaction
1 Website
Free Domain included
Unlimited Traffic
Free Automated WordPress Migrations
Fast SSD Storage
Free SSL Certificate
Free CDN
Unlimited Email @ Your Domain
1 Year & Monthly Plans
A great place to start! WordPress hosting with an entry level price for new sites.
Unlimited Websites
Free Domain included
Unlimited Traffic
Free Automated WordPress Migrations
Fast SSD Storage
Free SSL Certificate
Free CDN
Unlimited Email @ Your Domain
1 Year & Monthly Plans
Great for multiple WordPress websites and anyone who wants email hosting @ your domain.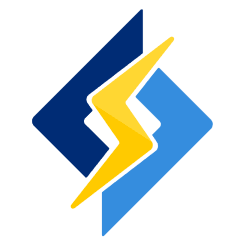 Powered by LiteSpeed
LiteSpeed Web Server is the leading high-performance, high-scalability web server from LiteSpeed technologies. Ultimate flexibillity, customizeablity and stabillity!
Fast Solid State Storage
Don't make your visitors wait around for lengthy load times. With SSDs, your website, caching, and database queries are faster — we're talking 200 percent faster — than old school HDDs. That means, your visitors get to enjoy your website without being bogged down by lagging load times.
Resource Protection
We've got your back. Because we're so committed to protecting your goods, we valiantly keep an eye on things for you so you can go back to doing what you do best: running a kick-butt website that will always deliver for your visitors.
100% Uptime Guarantee
Thoughts of downtime got you down? We understand. Our high-tech systems (think multiple datacenter locations, redundant cooling, emergency generators, and constant monitoring) are specially designed to keep your website fully-functional around the clock.
Easy scaling for growing businesses
Our cloud platform is ready for your growth. You can add CPU and RAM at any time with a click.
Managed WordPress & WooCommerce Service
You can host your WordPress sites on our cloud servers and enjoy amazing performance and a managed service.
Easy Start & Managed Updates
Our cloud plans include easy onboarding for new and existing sites and managed WordPress and WooCommerce auto-updates.
Staging, Git & WP-CLI
We make your WordPress and WooCommerce development flow easier with a convenient staging tool.
LSCACHE Caching & More
Speed up your WordPress and Woo sites with our LSCache plugin through smart dynamic caching and multiple other performance optimizations.
Free WordPress Migrations
Already have a WordPress site? Migrate it to SystemFreaks - free!
Easily migrate any WordPress site to SystemFreaks with no downtime using our free automatic migration plugin. No technical knowledge required. Choose your plan to get started on your migration!
Every Feature Your Site Could Ask For
Whether you're a blogger, small-business owner, web designer, or developer, SystemFreaks makes it easy to start your online journey off on the right foot. Our WordPress web hosting solutions are an easy-as-pie way to get a great website up and running. Plus, with so many robust features — we throw in a domain, SSL certificate, professional email address, and privacy protection for free — Shared Hosting gives you everything you need to succeed online (without breaking the bank).
Unlimited Bandwidth & Storage
With Shared Hosting, there's no limit to the amount of disk space you can use for your site. That means when your site goes viral, you don't have to stress about storage.
Advanced, Easy-to-Use Panel
Get admin access to everything needed to power your website full throttle. Easily create new email accounts and Let's Encrypt SSL, forward domains, add users, and install WordPress in seconds.
Powerful 1-Click Installer
If you're new to web hosting, creating a website from scratch can feel like a time suck. Choose from a variety of pre-assembled apps and let our nifty 1-click installer do the work for you!
FREE Domain
Claim your very own piece of internet real estate and give your site a home with a domain name from SystemFreaks. This one's on us!
FREE Email Addresses
Look professional with a custom, personalized email address for your domain.* With SystemFreaks hosting, you can promote your website and make a name for yourself with every email you send.
Instant WordPress Setup
We can install WordPress for you!* On hosting plans supporting multiple sites, use our effortless 1-click installer to make more WordPress instances in seconds. Installation is always optional.
FREE SSL Security
We provide a free 'Let's Encrypt' SSL certificate to protect your site with HTTPS — encrypting traffic and instantly boosting SEO with Google.
Automated Backups
The single most important thing you can do to keep your website safe? Back it up. SystemFreaks makes this easy — we create automatic backups of your WordPress website every day.
24/7 Expert Support
Our award-winning experts are available to help when you get stuck — anytime, day or night.
Web Geniuses — At Your Service
We'll answer your questions and share advice on how to best manage the technical side of your site.
Frequently Asked Questions
What is web hosting?
Web Hosting is the act of hosting a web site in a shared environment. By providing the necessary support and technologies, a website's file system, platform, and resources are all stored by the web host. Most web hosts offer domain purchases that allow a website to have its unique name. Finally, by combining all the pieces to the puzzle, a web host allows you to display the content of your web site onto the world wide web. Ultimately, affordable web hosting provides the ability to share your creative thoughts and ideas, ranging from personal to business, hosted on the internet!
Is Shared Hosting Right for My Site?
In order to get a website up and running on the web, you'll need to purchase server space through a web hosting provider. There are a lot of different hosting options out there, so the type of hosting plan you choose will depend on the size, needs, and goals of your website.
So think: what do you ultimately want to accomplish with your website? What are your current content demands and traffic levels? What resources do you need? What features do you want? The answers to these questions can help guide your decision.
Shared Hosting plans at SystemFreaks are designed to be beginner-friendly and are ideal for users who are launching a new website or running several simple websites that don't generate a lot of traffic. But don't misunderstand us: these plans are anything but basic. Our Shared Hosting packages offer everything you need to create a powerful online presence — right from the start.
We provide advanced security, next-level support, top-level tech, optimized WordPress capabilities, and even advanced features, like unlimited MySQL databases, reseller and sub accounts, and a dedicated DreamHost control panel. We keep things running safely and quickly at all times.
No matter your website or level of developer expertise, Shared Hosting is a great place to start.
Why Is Shared Hosting More Affordable?
Shared Hosting is a solid starting place for any website, providing all you need to get up and running quickly. Plus, it's easy to upgrade to other web hosting plans as your site grows. So why is Shared Hosting the most budget-friendly choice? It all comes down to the setup.
A shared server is a bit like a large apartment building — with individual website owners renting the apartments. Everybody needs a place to live, of course, but buying a private home is expensive when you're just starting out. Sharing common areas and utilities with your neighbors in an apartment block keeps costs down. The same is true for Shared Hosting.
Shared Hosting gives your website's files a comfortable home on the web while you divide resources and space with other website owners. The upside: much lower monthly costs. Unlike a user who is paying for exclusive access to a dedicated server, Shared Hosting customers are sharing the server maintenance costs across multiple sites — saving a lot of money in the process.
If you're cash conscious, Shared Hosting is a fantastic entry-level plan with several great benefits at a can't-beat-it price.
What should you look for in a Web Hosting Provider?
We realize that cost is often a major deciding factor when it comes to making any purchasing decision, however, one of the main focuses when shopping for webhosting should be a detailed review of the companies support offering. Ultimately having readily accessible support can determine just how seamless of an experience you will have with your chosen hosting provider. Other key factors to consider:
Whether your account will have limited resource restrictions, for example, limited storage, transfer, & domain, which will essentially impact the performance of your site.
Also, do they offer a variety of one-click installs for various scripts i.e. WordPress which is the most commonly used CMS?
How advanced are their security features? Do they offer automated software that detects patches that could contain malware?
Last but not least be sure to read the fine print to avoid getting locked into a longterm contract with hidden fees.
Unlimited vs fixed storage space?
We don't offer unlimited storage to our customers on our shared hosting environment to avoid compromising speed and performance. Fixed storage is when each customer is allocated a fixed amount of the server's resources and a limit is established without any ability to exceed this cap. Thus creating restrictions and making sure each website is treated equally.
The drawbacks of  unlimited storage are somewhat self-explanatory, the hosting provider oversells server's resources. This allows each customer to utilize ample resources in a first come first served way and by that compromising speed and performance of other websites.
Web hosting vs Domain Registration?
A domain is like owning a piece of property, many would classify it as a way to distinguish ownership and identity across the web. Simply put, a domain is a unique name that one can assign to a website. A domain maybe purchases outside of the web hosting company or provider and the two can work independently of each other. Owning a powerful and coveted domain is the equivalent of having a solid asset or investment. It often appreciates with time while serving as the namesake of your online brand or business. It's essentially the essence of your brand and how you make your mark across the web. Several webmasters dedicate a significant amount of there time to seeking out popular domains to acquire as long term investments.
While web hosting is designed to ensure your data is secure, readily accessible, & online all of the time; the domain is a separate entity. Domain ownership may be purchased on its own, sometimes just to have ownership of the domain name. To link the two together, typically the web host provider will assign nameservers to your website that you may input at your domains registrar/website. Once doing so, the internet will recognize that the domain is linked to your website!