Play with friends!
Host your own SAMP server !
SA-MP server hosting has never been easier. We provide you with the BEST SA-MP Control Panel in the industry to ensure setting up your SAMP server is a breeze. Being DDoS attacked? No problem. We will handle it, no exceptions.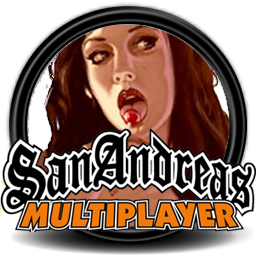 Experience Premium Service at a Budget.
For just $5.99, our SA-MP servers allow you a quick and easy setup to get you and your friends playing within minutes!
10GB NVMe SSD
2GB RAM
Unlimited Slots
DDoS Protected
Anti-DDoS
Our Automatic DDoS protection firewall protects your server in real-time against DDoS attacks and assures your players will remain connected and lag-free!
Fully Customizable
With Full FTP access, you can change any settings and upload your own worlds to the server.
Ultra-Fast Network
Our game servers utilize a 1Gbps uplink with over 4Tbps DDoS mitigation capacity.
Which mods can I install?
You can install a range of mods by uploading mods via our file manager / FTP. Installing mods is as easy as drag and drop!
How can I manage mySA-MP server?
You can manage your SA-MP server from our game panel interface which includes a plethora of features. Manage your database via phpMyAdmin, create a subdomain for your server, or view the live stats for your server from our panel. Our panel was designed to make managing your SA-MP server as easy as possible.
Will my server run smoothly?
We've tested a range of different specifications over the years to ensure that our server hosting is running as fast as possible. Your SA-MP server shouldn't face any issues with lag.
Is running a SA-MP server easy?
When purchasing a SA-MP server we automatically install the server for you, your server will be joinable within minutes of completing the purchase. As mentioned previously, our numerous features within our panel should make running a SA-MP server extremely easy, all you need to worry about is having fun!
Am I able to change the gamemode?
Yes, you can change the default gamemode from roleplay to any other gamemode which you choose! This can be done via the file manager within our custom panel interface.