Partner With SystemFreaks
Hosting Affiliate Program
We offer great commissions, but most of our affiliates endorse us for a different reason: the quality of service. If you want to recommend a host that won't fail your customers, readers, or friends, join our affiliate program now!
High Commissions with Weekly Payouts and Short Withhold Period
The more you refer, the higher the commission per sale. Not only that, but we pay out weekly without minimum payout thresholds. And, we only have a short withhold period of 30 days.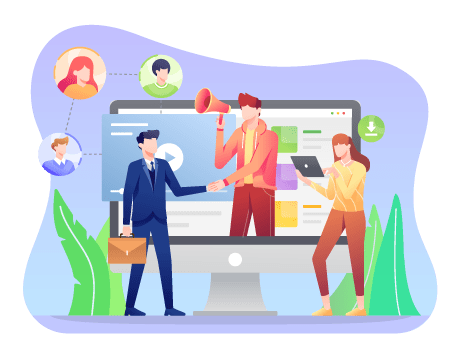 Easy ways to refer clients
The referral process is really easy once you sign up and get your affiliate link. All you need to do is make that link accessible to your audience. We have prepared a friendly guide, which helps you understand the basics of the affiliate program and gives you fresh ideas for how to refer clients to us.
Why Recommend SystemFreaks?
It's easy to recommend SystemFreaks hosting and earn high commissions thanks to the high quality of our service, which has won the trust of partners and clients alike.
Top reviews and outstanding brand reputation
We maintain quality service and are widely recognized by our clients for our amazing 24/7 support and high-performance platform.
Solutions for a wide range of users
It's easy to recommend our service regardless of whether you talk to beginners or advanced users. We offer the easiest onboarding process for newbies with seamless site creation and a rich set of tools for advanced users.
Best value for the money
Our partners love us because we come with the best value package. We have it all: all the features you need, awesome service, and a great price.
Check out all the perks you get to help you earn big.
Tools for Affiliate Success
Attractive visuals
Our affiliates get access to promotional banners and images they can use on their websites. We have provided the most popular banner sizes out of the box, but you are welcome to request a size that's not in the list. There are also several banners with variations in theme and message so you can choose which one best suits your website.
Reliable in-house tracking
Our affiliates can rely on our internal tracking system that stores a cookie for the visitor for as long as 60 days. If the sale is complete within that period it will be recorded as your referral. You get access to a detailed statistics that show you how many clicks and sales you have sent to us.
Great affiliate support
Our affiliates can rely on the friendly support of our affiliate team. We not only reply to your inquiries quickly and efficiently, but we also proactively reach out to help you optimize your promotional efforts and boost your results.
Ready to become an affiliate?